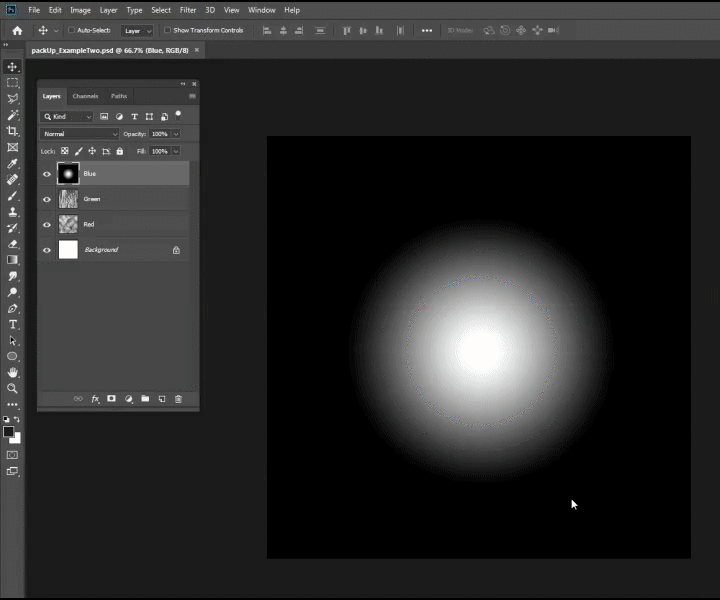 packUp
packUp is a channel swizzling toolset for Adobe Photoshop CC, written with ExtendScript, Adobe's extended JavaScript implementation. 
It is designed to take images on separate photoshop layers and combine them into one layer, packed into the colour channels. It can create these layers for the user, as well as save into a number of different directories, based on structures for popular engines such as Unreal and Unity. The project locations for these save paths are stored in a JSON file which can be edited by the user. 
It can be downloaded
here.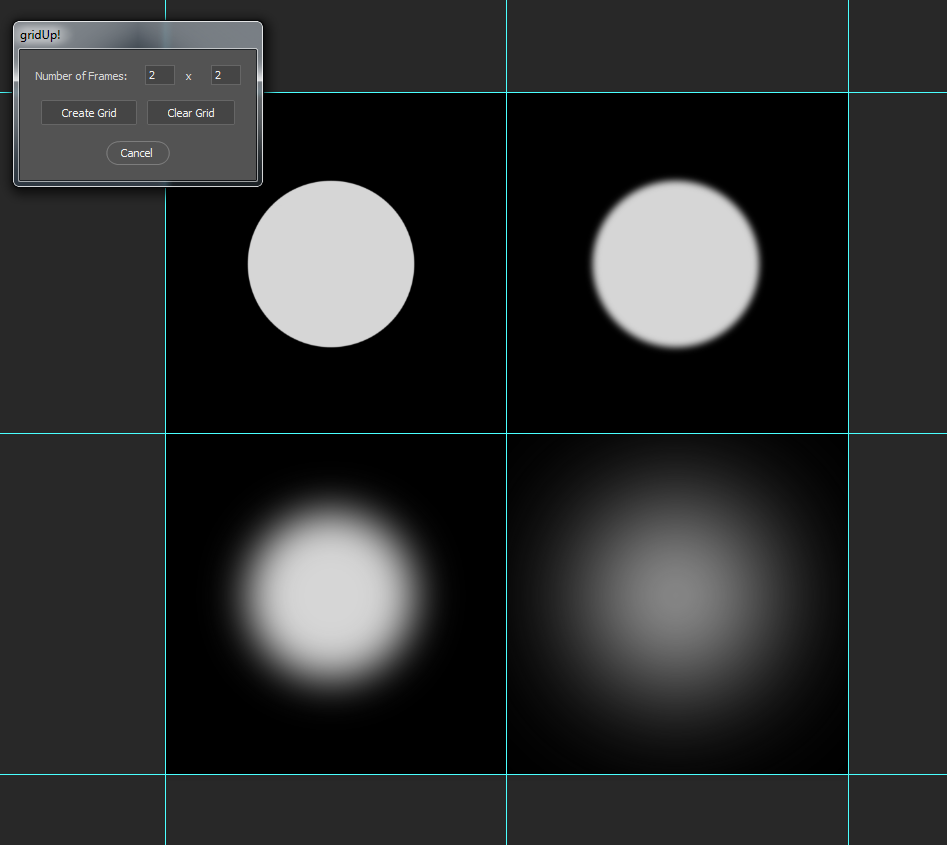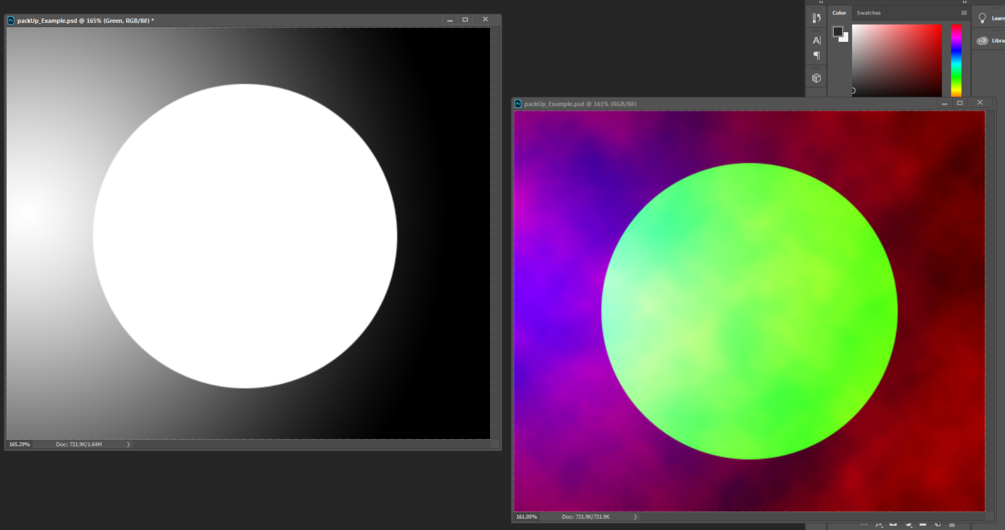 gridUp
gridUp is a grid generation tool for Adobe Photoshop CC, written with ExtendScript, Adobe's extended JavaScript implementation. 
It is designed to create a grid using guides, based on the number of frames that the user wants in x and y. Its intended use was to provide a grid for making hand painted VFX flipbook textures, but could be used for many different projects. 
It can be downloaded 
here.